Dennerle
From The Aquarium Wiki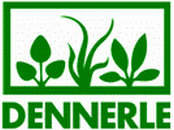 Company Name
[
edit
]
Dennerle GmbH
Also know as
[
edit
]
Denny
Heinz Dennerle
Description
[
edit
]
Dennerle GmbH established in 1966 is an internationally active manufacturing and commercial company in the fields of aquarium plants and aquarium and pond products and accessories. The company has been championing the cultivation and care of aquatic plants for 40 years. One of Germany's largest aquatic plant nurseries, a partner company in Sri Lanka and the innovative strength of an in-house research department have seen the company evolve into a leading player on the international market. Today, the company has a workforce of around 160 and is a key trailblazer on the market.
Products
[
edit
]
Following its 7 rules for an effectively functioning aquarium Dennerle offers all products that are needed to maintain an aquarium:
Aquarium Plants
Soil
Gravel
Heaters
Filter material
Water Treatments
Fertilization products
CO2 fertilization systems
Lighting
Aquatic fish food
As a special part of its wide range of aquarium products Dennerle also offers freshwater shrimp products:
Nano aquaria including light, filter, heater, soil, gravel, shrimp feed, etc.
Dennerle also offers garden pond care products like anti-algae products.

History
[
edit
]
1966 - Ludwig Dennerle opens a pet shop in Pirmasens/Germany 2009 - Dennerle is medalled as best aquarium plant supplier in France by Groupe J.
Contact Details
[
edit
]
Postal : DENNERLE GmbH, Kröpper Str. 17, D-66957 Vinningen, Germany

Tel: 0049 6331-724 1701
Fax: 0049 6331-724 1201
email - [email protected]
Points of interest
[
edit
]
They have a online forum to discuss shrimp, products, support, etc.