User talk:Jourdy288
From The Aquarium Wiki
Care to tell me why you added a link to your web page that has no information on the fish you placed the link in (Pangio kuhlii)? --Quatermass 06:24, 4 November 2007 (CST)
---
I'm new to the wiki concept (still reading Italic textWikis for DummiesItalic text) There is a relavent link, I'll fix it.
I've rolled back your attempt to place a Cory Youtube video today as you had not used the correct code. Plus the video was only 5 seconds long and didn't show anything of merit.
The code is quite simple. See the Help page: Youtube Hope this helps :-) --Quatermass 04:23, 28 November 2007 (CST)
---
Hey there. With respect to your edits to Live food, instead of creating a link to the correct page it is possible to simply redirect users via the following code:

#REDIRECT [[article name]]

Thanks for your contributions. --Brian 08:56, 28 November 2007 (CST)
---
I've made the redirection as we've already got a 'Live Food' page. See category:Live_Food. Perhaps Jourdy you'd like to update that page?
--Quatermass 09:22, 28 November 2007 (CST)
---
Thanks for the help and advice! Also, the cory video was about how they raise their spines when touched, to evade predators. Would it be alright to bring it back, since it displays the raising of the barbs?
---
Well in my opinion I couldn't see much happening in it. The video was very short and fuzzy. If it was yours why not upload a better quality version that's longer? A 5 second video is a tad short.
Why not add it to the discussion page of that species page and ask for others opinions?
--Quatermass 14:27, 28 November 2007 (CST)
---
Oh , OK, thank you. Are you talking about the one I embedded in the discussion page or just to upload a new one and put it there?
I don't mind. --Quatermass 06:10, 30 November 2007 (CST)
---
Hey there, can you provide any copyright information for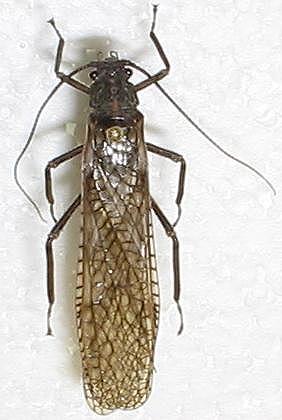 ? Who took it etc.? We need this on all uploaded material to protect the site, other admins and of course my self :) --Brian 14:38, 11 December 2007 (CST)
---
Wikipedia. It's public domain.
---
FYI, Hillstream Loach's aren't Catfish!! They're Cyprinids. I amended the links you put on the image. --Cat 03:49, 5 February 2008 (CST)
Sorry about that.
---
Hi Jourdy, with regards to putting images in categories, there are image categories to put them in rather than the main lists, keeps from over crowding. the only time an image is put in a list category is for example those hillstream loaches would be put in: Images - Fish, Images - Fish (Freshwater), Images - Cyprinids, and lastly the text category River Loaches. Does that make sense? cool --Cat 03:51, 11 February 2008 (CST)
---
Thanks for your work, glad to see one of the to-dos is gone. --Brian 21:08, 16 February 2008 (CST)
Yeah nice one J. --Quatermass 11:39, 17 February 2008 (CST)
---
sorry, i'm not very clued up on wikicode, try Brian! --Cat 12:48, 18 February 2008 (CST)
---
Ah, thank you.Jourdy288 13:05, 18 February 2008 (CST)
Hi J, I've fixed the article code you tried to edit. I've added a little bit of help text to it as it is a tricky one to do.
--Quatermass 15:08, 18 February 2008 (CST)
---
Thank you!
Jourdy288 15:34, 18 February 2008 (CST)
Why the main page change?
[
edit source
]
---
Hi Jourdy. Can I ask why you did that template for the main page?
Is there an advantage to doing that, after all it's not like its going to be used elsewhere on this site.
I don't see any description on why. Can you clarify?
Thanks.
-))

--Quatermass 16:42, 3 April 2008 (CDT)
---
I don't really see any advantage to this switch either. What was your thoughts for doing this? --Brian 00:56, 4 April 2008 (CDT)
---
I honestly don't remember why I did. I remember looking at it and thinking it inconvenient. Sorry about that. Jourdy288 15:44, 7 April 2008 (CDT)
---
Thanks again for the edits, your doing a great job. --Brian 07:28, 16 June 2008 (CDT)
---
*ehem* Image:Xenia_sp.jpg --Brian 19:26, 1 July 2008 (UTC)
Jourdy,
Figured I would respond here so Cat isn't getting e-mails about our conversation.
Open-Pandora has always looked promising. Are you hanging around to help our mostly for the final product?
If you are interested in developing an app for android, you write the apps in Java a fairly important language to learn for many programmers. I do have a development roadmap set-out for the putting the data in the wiki to better use(and making it more accessible), but school is getting the better of me right now as I start writing my thesis.
You are more then welcome to develop a program that makes use of the wiki, and I would be happy to provide you with access to the database if you need it. Let me know.
--Brian 16:25, 27 May 2010 (UTC)
Thank you! I won't be developing any apps any time soon, but once I really get started, and Aquarium Wiki app is something I definitely want to make. Thanks! Jourdy288 17:40, 2 June 2010 (UTC)