Enchytraeus albidus
From The Aquarium Wiki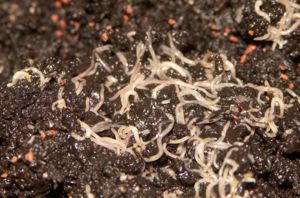 Hi there, just became aware of your blog through Google, and found that it's truly informative. Im gonna watch out for brussels. I will appreciate if you continue this in future. Many people will be benefited from your writing. Cheers! gdaccffcgddafgkk
hi!,I love your writing so much! share we communicate more approximately your post on AOL? I need an expert in this space to resolve my problem. Maybe that's you! Looking forward to peer you. dceafkbeefgkkeae
Hi there. Simply just planned to request a simple dilemma. dceafkbeefgkkeae
I truly appreciate this post. I've been looking all over for this! Thank goodness I found it on Bing. You've made my day! Thanks again! dceafkbeefgkkeae
Hi, Neat post. There is a problem with your web site in internet explorer, would check this IE still is the market leader and a large portion of people will miss your magnificent writing because of this problem. dceafkbeefgkkeae
Reproduction of the species
White worms are hermaphroditic. The worms exchange sperm cells during copulation with one another, and eggs are laid in transparent cocoons. Cocoons produced by young adults contained 9-10 eggs each, while cocoons produced mature adults contained 20–35 eggs each, and those produced by old worms contained 2–3 eggs each. The average for the total population in culture was found to be 10 eggs per cocoon. White worm eggs hatch in 12 days, and worms begin reproducing in 20 days. Each individual can produce as many as 1000 eggs over its life span (Ivleva, 1969).
Expect 10 worms to turn into ~100 within 30 days [1]. If not, check pH of soil, temperature, moisture of soil and check food is always present. Too high or too low moisture will reduce reproduction. Read links below for more detail.
Keeping the culture going
As the culture grows you'll notice tiny micro worms increasing in volume on the lid or sides of the container. You'll find that over the weeks that you'll need to add more food as the population increases and it is important to keep the worms well fed if you wish the culture to grow.
Due to the fact that the culture can crash very quickly after a month or so, it is advisable to always have at least two containers of them at any one time. Once a month or two, take a sample of the oldest culture and place it in a new container with new soil. This will be your backup.
Culture crashing is believed to be caused by the waste toxin of ammonia in the soil given off by the worms. So try added small lumps of zeolite to the soil or add 10ml of a ammonia neutraliser liquid like Prime, Stress-Lock or Ammo-Lock to 500ml of water, which you use to top up the moisture content of the soil. This will delay the crash.
AQUARIUMWIKI TIP: Feed the worms flour made from only Rice flour. This type of gluten-free flour is high in protein and makes a culture far less smelly. A light sprinkling of flour every two days followed by a light coating of water with an ammonia neutraliser added will ensure your culture lasts for many many months. Occasionally turn over the soil to loosen it up.
Infection of other creatures
It is common to find other creatures (spider mites, fleas, etc.) living in the soil after a few weeks if you've used non-sterile soil. Tip: Garden shops do sell soil that is free of these pests. But keep the bag sealed after you open it!
Often after a few months you'll find that these unwanted creatures have multiplied greatly. You can't use chemicals to kill them as that will kill the white worms. The only thing you can do is to carefully remove some worms and rinsing them in water, place them into fresh damp soil and start a new culture.
Of course you can try to feed these tiny creatures to your fish. But it's not for the faint-hearted.
Obtaining the species
This species is widely available from various sources throughout most countries.
Local aquarium club
Local good aquarium shop
References
↑ Cite error: Cite error: Invalid <ref> tag; no text was provided for refs named memi
Links